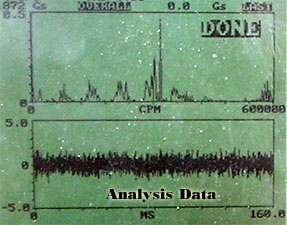 Vibration Testing is the process of looking at rotating equipment to diagnose the condition through its vibration signature.
Vibration analysis is looking at various points along rotating equipment to diagnose the overall and specific equipment condition through its distinctive vibration signature.
We carry the following Vibration Analyst Certifications:
Level III certified through the Vibration Institute
Level III certified through Technical Associates of Charlotte
A routine vibration monitoring program of your mechanical equipment spots trend changes  in vibration signatures, which can predict impending machinery failures.


Vibration Analysis is:
Everything from misalignment & unbalance to bad bearings & mechanical looseness are seen through their distinctive vibration signatures.
A "Predictive Maintenance Program" gives control to the manager over equipment failures, budgeting and resource utilization.